eFootball 2022 will reach version 1.0.0 on April 14the expected update was delayed last November. Although the soccer simulator Konami's first free software in September, its status was not exactly optimal by content and status, packed with graphical bugs who turned it into a mockery and The lowest rated game on Steam. "We have been working on fixing bugs, adjusting gameplay balance and adding new elements to make it more enjoyable for users," the official account said. The first impressions of the media having had access to this version will be published very soon.
Based on the feedback received from our users, we worked on fixing bugs, adjusting game balance and adding new elements to the game to make it even more enjoyable for our users. eFootball (@play_eFootball) April 6, 2022
"We were so focused on getting the game out on time that we have lost sight of the most important thing: quality. How could it be otherwise, we received well-deserved reviews from our fans who were disappointed," Konami admits upon announcing its "complete" release. "Since then, the development team has been working hard to regain the trust of our esteemed fanswhile allowing football fans around the world to enjoy the game even more. As part of our commitment to improving the game, we have added new controls and many elements (both offensive and defensive) prevalent in the modern football."
"Although 6 months have passed since the initial launch in September last year, we believe that we have finally reached a level of quality that we can be proud of," says the company, which promises future updates for pursue its plan to consider this. eFootball an ever-evolving game.
New team building with "Dream Team"
In addition to the list of corrections and changes in gameplayone of the novelties of the update is Ideal teamwhich replaces the mode creative team. "It's not just about creating a team with the best players and managers. In this mode, you can choose the players and managers you want to sign. You will then be able to develop your players to suit your particular style of play, which means you have almost infinite freedom to shape the squad as you see fit."
"We received deserved reviews from our fans who were disappointed"
We will know how to create the ideal team with the developed players, the favorites and the style that best suits your strategy. "Play against other users' dream teams and lives great confrontations against so many other ways of conceiving football that there are fans in the world", describes Konami.
No news on the mobile version of eFootball 2022
The mobile version still has no confirmed date. Konami confirms that it works to have these releases as soon as possible as long as the quality is at the expected level. The details will be known soon, since it seems that the priority is to achieve a minimum of quality on consoles and PC.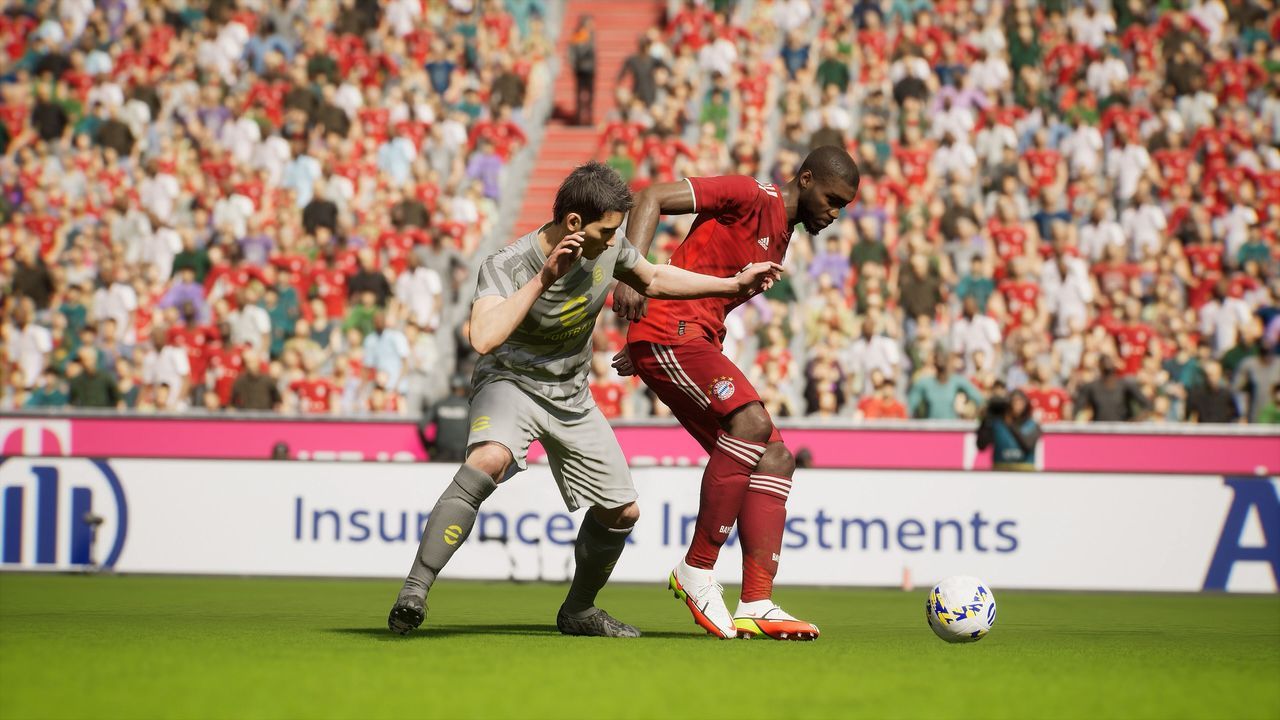 Control and strategy changes, shooting, dribbling and in line
Konami has reviewed defense priorities and pressure controls that were available in previous versions are introduced. A new "Shoulder Charge" command has also been added so you can try stealing the ball more aggressively. "In addition to individual defence, we have also reassessed the elements of team defence. For this reason, we have implemented the 'Order Press' command. In addition to having multiple players chasing the ball, other teammates will also work together to recover the ball." possession by covering passing lanes and advancing the defensive line".
Passes will be faster to increase the pace of matchesthere is a new mechanic in ball bounce and generally you will notice a gameplay faster. It comes with improvements to artificial intelligence and player decisions. "Plus, we're adding a wide variety of shots and trajectories for every situation, like the incisive 'Impressive Shot'. We think this will allow you to score goals of all kinds."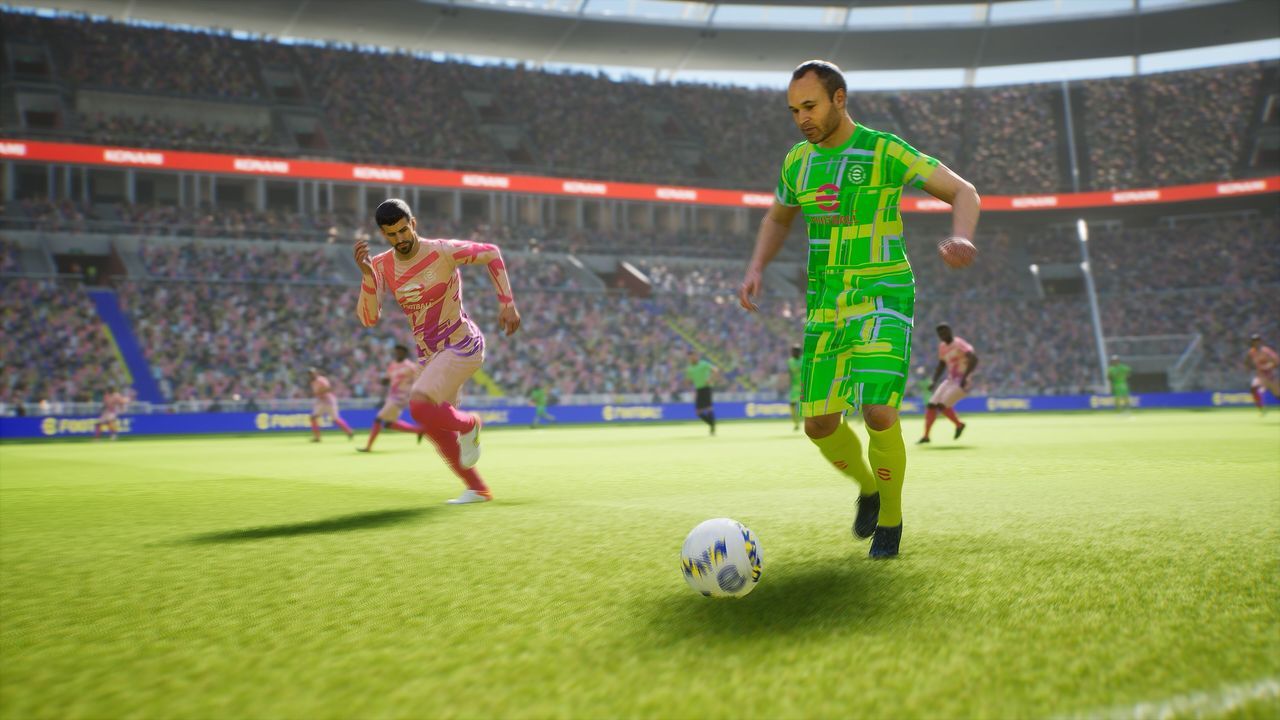 Dribbling receives more realistic movements, better response in control and runs, with the intention of giving a better experience against rival defense. also strategy functions are retrieved to change formationindividual tactics and instructions.
With regard to online play and the reduction of draws, a client-server system is used and means are sought to improve the response in online matches. Improvements will be constant in future updates.
"Konami arrives with his football title with his homework undone, plagued with bugs and errors that make it a clunky gameabrupt, in which many actions are decided by failures of the game itself" we pointed out in its debut. "We are not facing a demo as Konami said, but rather an early access with a lot to do, which like this pre-season player, from time to time he gives us glimpses of what he can become but that he still has a lot of work ahead of him to get to his level, work that Konami has to do in the coming weeks and months if he really wants to deliver a footballing title that can reach his level. Fifa at least on the grass, which they have achieved with the latest deliveries of ESP".