Now it seems obvious that Spider Man can become a bestseller and reviewsjust like Insomniac Games did with Spider Man Yes Spider-Man: Miles Morales -already announced Spiderman 2– but a few years ago it was not so clear. In fact, the Marvel name does not guarantee cost recovery, as happened with Marvel's Avengers and Marvel guardians of the galaxyWhat Accelerated Sale of Square Enix Studios to Embracer. A publication revealed how the deal between Sony and Marvel was handled and how other publishers dropped the license.
The information was published by the book The Ultimate History of Video Games, Volume 2, devoted to the movements of the industry in recent years. You can read how Marvel signed Jay Ong to its games division in 2014 with one clear goal: youtranslating the success of the big screen with its cinematographic universe to video gameswhere they had never achieved a revolutionary title beyond marvel vs capcom Yes Ultimate allianceloved by fans.
Marvel's plan was to seek out partners who Don't get into the "cheap games with grads" mentality that had so damaged their characters, their long-term commitments, and their interest in creating stable sagas. "The partner must have a lot of talent, commit to quality and a large budget", specifies the text.
Find the right publisher
Marvel decided to end the mutual agreement it had with Activision, which had developed several games with its characters – including Spider Man-. Activision asked what Marvel intended to do with the license, and Ong explained the quality goal they were looking for: "I'm going to find them a better home." [los personajes]". Activision doubted having a better partner: "Good luck finding your unicorn."
Ong ruled out Nintendo as they tend to work on their own licensing. He had worked at various companies, such as Electronic Arts, Blizzard Entertainment, and Microsoft, so he became interested in other companies. First party. However, Xbox chose to focus on its own licensing and drop the case.
In 2014, Ong met with Adam Boyes and John Drake of PlayStation and presented his proposal: "We have an achievable dream, we could beat batman arkham and have at least one game, maybe several, that can sell your rig." Sony's Boyes, Drake, Connie Booth, and Scott Rohde understood the potential of the license and proposed to make a Spider Man AAA exclusive like never before.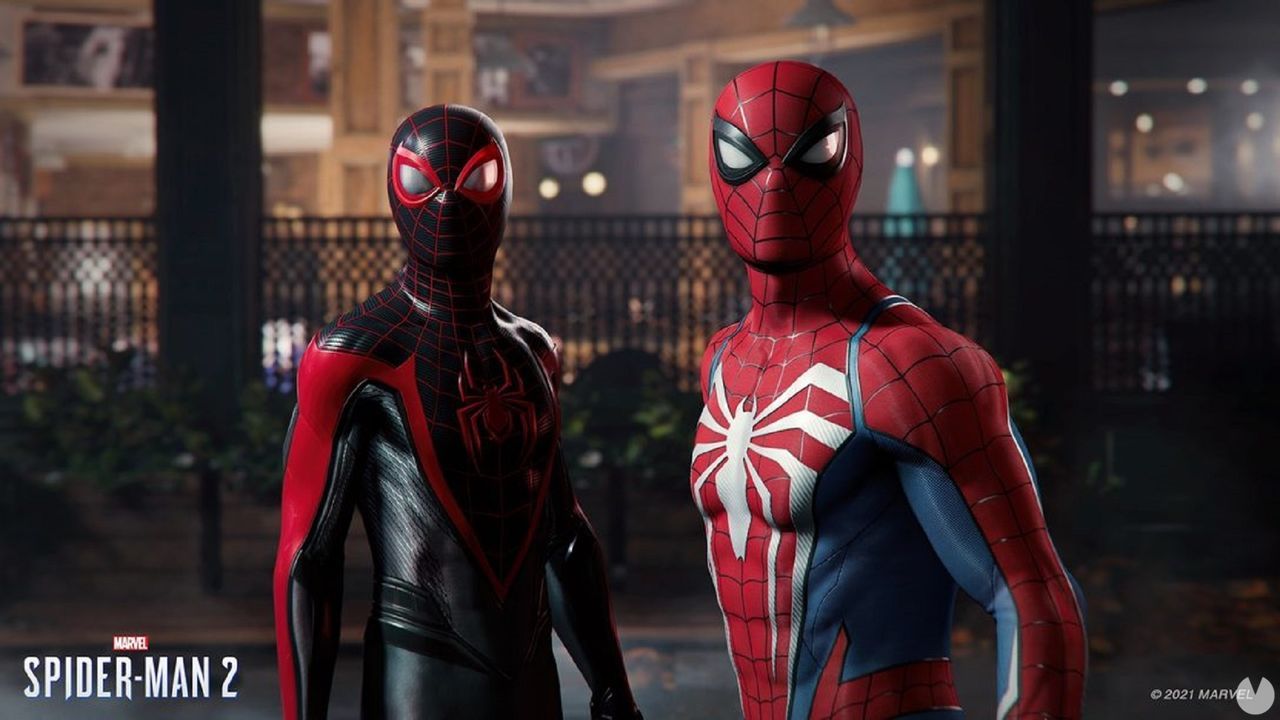 Insomniac Games was the chosen studio
"You have Spider Man. You have Sony. You have people who want to put 40 or 50 million into a game, at the very least. it's something very different [a lo que haca Activision]", can we read in the publication. "At that time, before Arkham Asylum, the publisher paid you, not the licensee, and the publisher wanted to spend as little as possible".
Sony gave the project to Insomniac Games, which was an independent studio at the time, and one of PlayStation's most important collaborators since the time of spiro to the long history of Ratchet & Clank or the saga Resistance. It was the perfect studio for his successful track record and his last game at the time, Overdrive at sunsetincorporated fast, acrobatic action that could be adapted to Spider Man. That's not to say Insomniac Games founder Ted Price wasn't worried as it was the first licensed game they were working on, but they took the deal.
The three-way collaboration between Insomniac, Marvel and Sony was a success. Working with PS and PS2's Insomniac, Sony executives were confident in the design and technical aspects of the studio. Insomniac understood how Sony worked and, having a similar audience to Marvel's, the developer understood the purpose and workings of the universe created by the company.
"Marvel's Spiderman has become a rival for the games of Arkham. place for Spider Man at the top of video games It wasn't about money or technology, it was about finding a team with a broad vision.. Insomniac wanted to develop an iconic game for an iconic superhero. Marvel's active involvement ensured a level of authenticity. Wanting to create a PlayStation-exclusive series, Sony came up with a massive budget for marketing and tech support from start to finish," Ong explains.
Marvel's Spider-Man 2 is announced for PlayStation 5 and will arrive in 2023. The collaboration with Marvel has extended to Marvel's Wolverinesalso in the hands of Insomniac Games.
.